You are here
Credit transfers
Credit transfers are a payment instrument which allows the drawees (individual person, enterprise or general government) to transfer funds from their account to the account of the beneficiary they indicate. 
Customers order their payment service provider (generally a bank) to draw funds from their account and send them to another account (the beneficiary's). 
Evolution of credit transfers transactions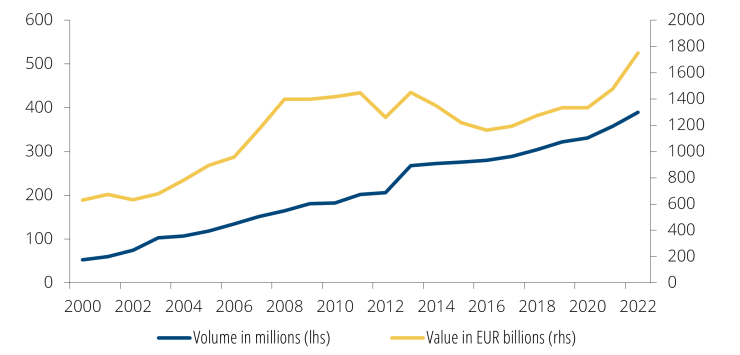 Information for professionals
Customer to Bank Communication Manual
The Portuguese banking community has developed a harmonized communication format, applicable to SEPA credit transfers and SEPA direct debits, which aims to facilitate links between customers and payment service providers. This harmonized communication format is described in C2B – Customer to Bank Services (In Portuguese only).